Social Media Tip: Keep the Text of your Posts Short
Keep the text of your social media posts limited to 100 characters
Day #79/365 Daily Social Media Tips are you finding these helpful?? Yesterday 2 things came up in my day that reminded me how important it is when creating content for social media that we keep the text limited.
First, as we were adding posts for April into Hootsuite from our Ad Copies, there were some posts created by our team that with text + hashtags + landing page went over the 240 character limit on Twitter. This caused a lot of extra time to be spent adding the content into Hootsuite which is not an efficient use of our time.
Second, I was part of #TwitterSmarter content chat where this very subject was brought up by Hootsuite themselves, and they refer to this article:
"The Ideal Social Media Post Length"
https://blog.hootsuite.com/ideal-social-media-post-length/?hootPostID=31ce5df514cd5e395a9630f2ea2a95d2#Twitter
In the article they make a very clear argument for keeping the text of each post under 100 characters
Organic and promoted tweets: 71 – 100 characters
Whether you're running an ad or not, data from Buddy Media shows that tweets containing less than 100 characters receive, on average, 17 percent higher engagement than longer tweets.
This is, in part, because shorter tweets are easier to read and comprehend. Short tweets also give retweeters enough room to add their own message.
Research by Track Social corroborates these findings: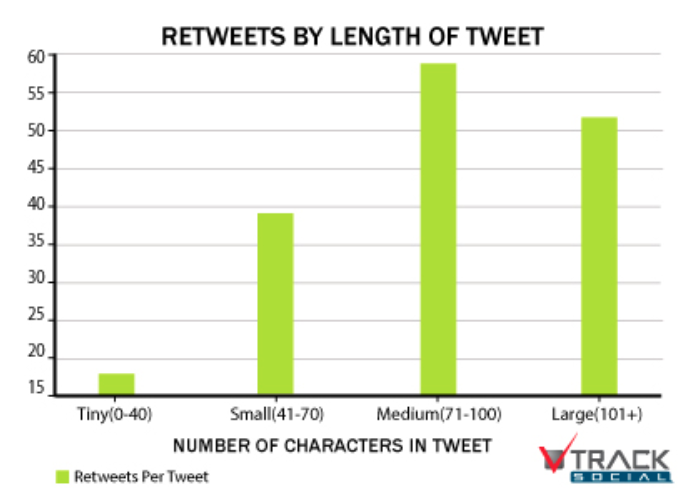 Do you agree? Post your thoughts in the comments!